I was looking forward to the
Liverpool
vs
Arsenal
clash Sunday night, to a lil disappointment ...to me anyway. No Arsenal didn't lose nor did they win. Disappointing right? They level 1 all with Liverpool. I mean a bad start could be a bad end for Arsenal. I am not high on hope. They have been so close in the last few years...yet VERY far. They have lost some key players before the season starts. And not winning the Liverpool match really makes me worry. I know it is just one game but Chelsea beat West Brom 6 - 0, now thats saying much??
Before the start of the season (YAY! Season officially starts!!) there was a lot of rumors about losing Cesc Fabregas. I was really really nervous about losing him to Barcelona. We all know Barcelona is the IT team right now but I don't really watch La Liga and it is kinda boring so losing Cesc to Barcelona would suck. But lo and behold he did stick around the Emirates for I think at least one more season (lets hope I am wrong). So welcome home Cesc Fabregas.
Arsenal did lose a few players before the season, one which I was really disappoint was Eduardo. He was a surprise move to me. I thought he would've stayed at least till his contract ends or till Arsenal at least win something (anything for that matter it is getting a lil frustrated). Eduardo moved to Shakhtar Donetsk. He will be missed.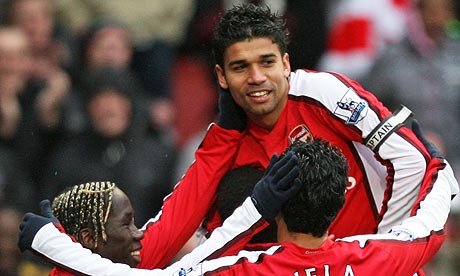 Google images
Another upsetting move was Philippe Senderos. After a loan spell last season and coming back not playing a game (that I know of) I was hoping to see him play this season. Then I learned that he has made a move to Fulham. I actually liked his skills defending the goal.
Google image
A little while back, in May one of my many fave player in the Arsenal team Fran Merida moved back to Spain to Atletico Madrid after 4 years after joining Arsenal. I like Merida, altho he rarely plays for the first 11. I know how it is in the football world. You need playing time not just sitting there watching people play. He is very talented, plays a lil like Fabregas that's why I like his plays. I hope he makes an impact where he is now. I do hope Carlos Vela won't be leaving Arsenal soon...not yet anyway I think he has the potential to play a lot this season.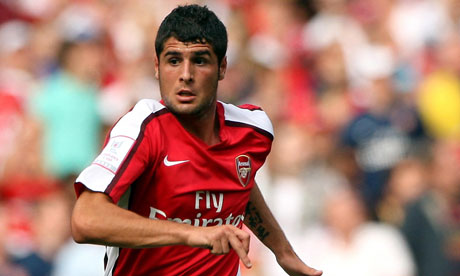 Arsenal also lost 3 key defenders, William Gallas, Mikael Silvestre and Sol Campbell. Altho Campbell just joined them last year briefly I think they three of them will be missed and I hope Arsenal defense is improving. Sol Campbell will always be a Gunner :). Gallas reportedly made a move to Juventus. Silvestre on the other hand came from Man Utd, and just a brief stay at Emirates Stadium made a move before this season starts to Al Jazira.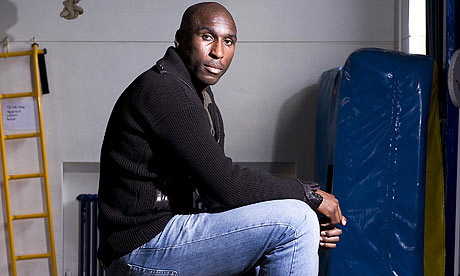 Overall, they did sign 2 new players this year, Marouane Chamkh, and Laurent Koscielny. I hope they can make a big impact in the premier league this season.
I guess may the best team win.