I have waited hours and hours for the wedding dress and after 5 hours, I finally get to see it. It is beautiful.
The dress was designed by Sarah Burton, the creative director for the late Alexander McQueen. The dress have some similarities with the one that was worn by Grace Kelly. Stunning and very beautiful!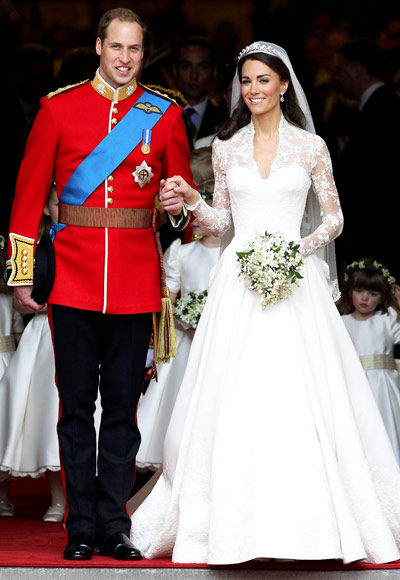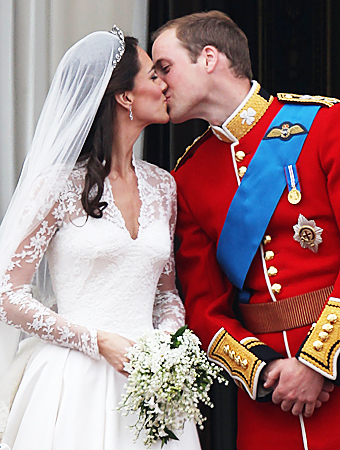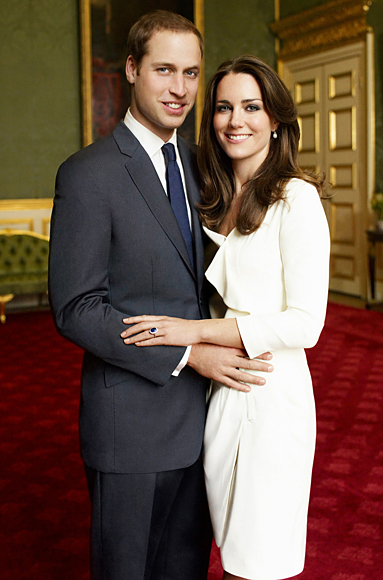 Aren't they a beautiful couple?
:) I feel like I got married XD